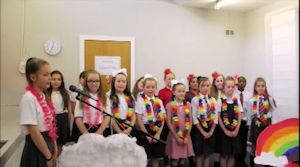 Voting is now open until 30th July for WellChild's new school singing competition.
Craigiebarns Primary School has a choir in the competition so we want to encourage people to watch their video and vote for them https://www.wellchild.org.uk/over-the-rainbow/  A shortlist with most votes goes before a judging panel and the winners perform at the Well Child Awards which Prince Harry normally attends.
Support Craigiebarns Primary School to try and get our kids there.