Accreditation content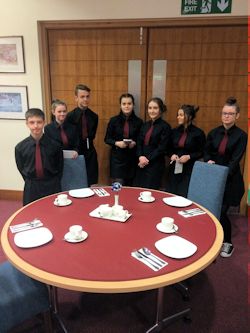 We provide the opportunity for young people to have their learning, development and achievements recognised through informal accreditation formats.
Duke of Edinburgh's Award (DofE)
Young people aged from 14 to 25 follow a programme of a chosen sport, a hobby, service in the community and expeditions.
Youth Achievement and Dynamic Youth Awards
Programmes of personal and social development and special interest devised individually by young people aged from 14 to 20. They set themselves challenges and assess each other. Evidence of learning and development is displayed through portfolio building.
Sports leadership qualifications use sport as a platform to develop leadership skills.
Specially developed frameworks equip young people with the knowledge and ability to create and lead activity sessions. By building confidence over a number of sessions, students gain the skills that allow them to instigate peer to peer learning and the tremendous sense of achievement and self-pride of 'teaching' someone something new.