Foreword content
Dundee is a city on a journey - and you only have to look around the amazing Waterfront to see how far we have already come.
The V&A Dundee is a perfect illustration of Dundee forging a new and exciting path, and the city as a whole looks to match this transformation for every resident, worker and visitor. We all know that there is much more to our city than just the Waterfront, with real investment and regeneration taking place in every community in Dundee.
We also recognise that there is still a way to go. We have never shied away from the challenges around deprivation and inequality and, in the pages that follow, the Dundee Partnership spells out how we intend to deliver a step change in prosperity and fairness over the next decade.
The City Plan for Dundee 2017-2026, Dundee's Local Outcome Improvement Plan, builds on the work that has already been undertaken through the collective efforts of our communities, private, public and third sector partners.
The Plan has been created after listening to the people of the city, and focuses on key priorities like tackling poverty and inequality, increasing job opportunities, improving the lives of our young people, addressing health problems and creating stronger, safer communities.
The targets we have set are realistic but challenging. For example, we aim to help 4,700 people living in the region into jobs over the next 10 years.
Our goal of giving every young person the best start in life means doubling the rate of exam achievement in deprived communities, funding thousands of early years places and raising from 57% to 90% the percentage of P7 children meeting the second level reading and numeracy standard.
Local people have told us that feeling safe is a priority, so we have set out how we intend to continue to reduce the rate of crime over the next decade. We also want to lead the way among Scottish cities in reducing domestic abuse and antisocial behaviour.
You can also see the Partnership's plans for major improvements in health, from reductions in childhood obesity to better help for people with drug and alcohol problems.
And Dundee itself will change. Our plan aims to deliver more than 5,000 new homes with a significant increase in new build social housing.
There's no doubt a lot of work lies ahead, for all of us in Dundee and the wider Tay Cities region. But if we are bold, if we are ambitious, then there's no limit to what we can achieve in the next 10 years.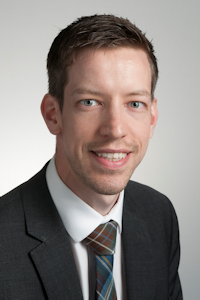 Councillor John Alexander
Chair of the Dundee Partnership Forum
& Leader of the Administration
Dundee City Council