Domestic Abuse - Information for Women content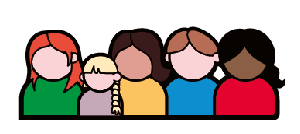 What is domestic abuse?
Domestic abuse causes immense pain and suffering and is a major concern. The Dundee Violence Against Women Partnership brings agencies together to tackle such abuse.
The following organisations in Dundee can provide support with domestic abuse and other violence against women issues:
Dundee Women's Aid
Confidential, and non-judgemental service to women, young people and children who have experienced domestic abuse. The abuse may be from a partner, ex-partner or someone they are living with. We strive to provide an inclusive service and support women from all backgrounds regardless of substance misuse issues, mental/physical health, race/ethnicity, religion, age, disability, gender identity or sexual orientation. http://www.dundeewomensaid.co.uk/index.php
Tel: 01382 207099.
WRASAC
We provide support to women, including trans women, and young people of all genders (aged 11-18), who have experienced any form of sexual violence, abuse or exploitation in their lives. We listen to, believe and support survivors of any race, ethnicity, sexual orientation, disability, religious and cultural background. https://www.wrasac.org.uk/
Tel: 01382 201 192
Tayside Domestic Abuse Service
Tel: 01382 640309
MIA
The MIA Service provides a crisis intervention service and will help you and your family to minimise future risks of harm. They will ensure that when you exit this service, you can continue to be supported by relevant agencies.http://www.dundeewomensaid.co.uk/mia.php
Tel: 01382 596100
Amina
Amina's 'Ending Violence against Women and Girls' (VAWG) programme is a prevention programme which aims to challenge sexist and misogynistic attitudes and behaviours amongst the Muslim and BME communities. The Helpline is a listening ear and signposting service for Muslim women across Scotland. We run the Helpline Monday to Friday – 10am – 4pm for any Muslim-identified women, and on Wednesdays from 6pm – 9pm for young Muslims women (ages 16-25). It is free from mobiles and landlines and will not appear on your phone bill. All calls are strictly confidential and non-judgemental; we always deal with clients in a faith and culturally-sensitive manner. https://mwrc.org.uk/what-we-do/helpline/
Tel: 0808 801 0301
Shakti
Shakti Women's Aid helps BME women, children, and young people experiencing, or who have experienced, domestic abuse from a partner, ex-partner, and/ or other members of the household. We are based in Edinburgh. We also have outreach staff in Dundee, Stirling and Fife. http://shaktiedinburgh.co.uk/