Carbon down again
14/11/17
DUNDEE City Council's carbon footprint has been reduced by 10% in the past 12 months according to new figures.
The reduction, highlighted in a report approved by councillors last night (Monday), is the fourth year in a row there has been a drop.
John Alexander leader of Dundee City Council said: "The council has an important role to play in reducing emissions from its own estate and from the services it provides, as well as influencing wider emissions reduction across the city.
"Our figures so far have been impressive but we cannot afford to let up in our efforts to continue to reduce the level of harmful pollutants.
"That's why we are making energy efficiency investment across the council's properties, continuing to expand the electric vehicle fleet and charging infrastructure, constructing flood defences and driving forward active travel education programmes."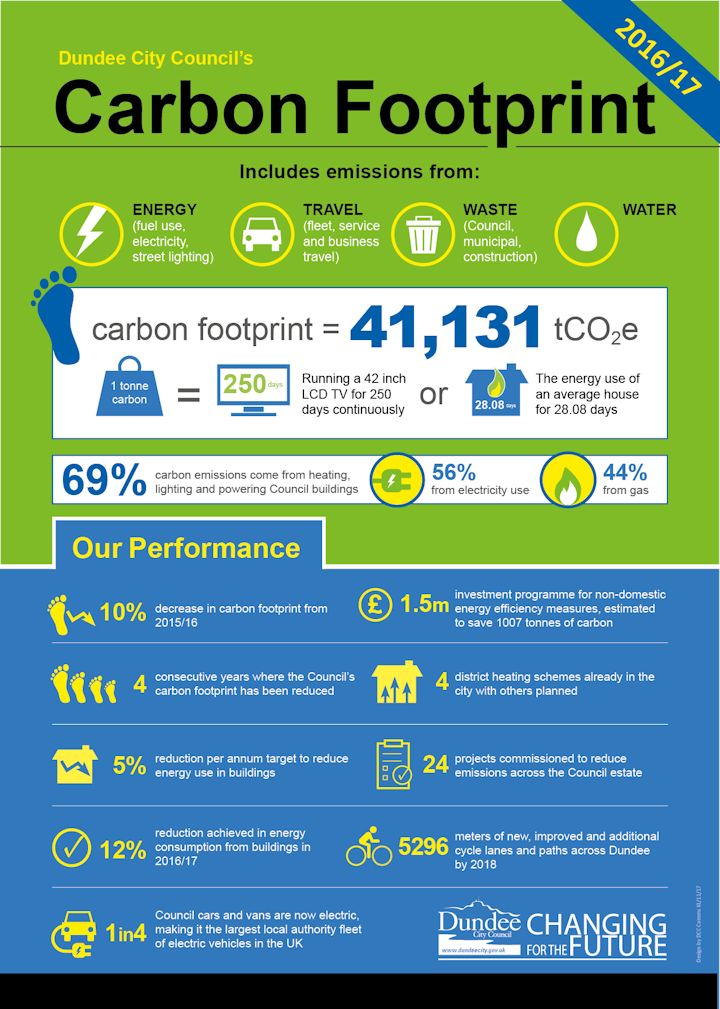 The Climate Change (Scotland) Act 2009, sets ambitious targets to reduce the country's carbon emissions by at least 80% by 2050.
Dundee City Council along with 150 other Scottish public bodies has a duty to contribute to the delivery of these targets and report annually on their actions in tackling climate change.
This year's report and those from previous years, are on the Sustainable Scotland Network website:
https://www.keepscotlandbeautiful.org/sustainability-climate-change/sustainable-scotland-network/climate-change-reporting/
Good Progress on New Approach to Homelessness
Good progress is being made on a new approach to homelessness and housing options in Dundee...
19/09/18