Weekend Closure of Riverside Recycling Centre
22/05/23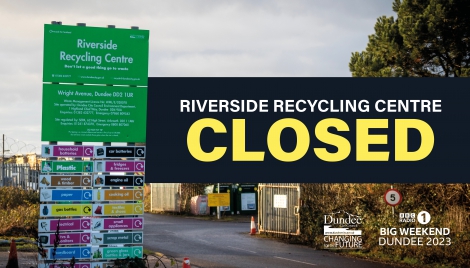 The Riverside Household Waste Recycling Centre will be closed on Saturday 27th & Sunday 28th May to aid with traffic and travel arrangements for Radio 1's Big Weekend.
As an alternative, residents are advised to use the Baldovie Household Waste Recycling Centre during this period.
People should note that the Baldovie centre will be very busy and to expect queues.
They may wish to hold onto their bulky and other recyclable items over the weekend, until the Riverside centre re-opens on Monday 29th May at 09.00am.