Bonnie Dundee works in partnership with Dundee City Council to support Dundee's entry into the Large City category of the Beautiful Scotland campaign.
The group meets at 6pm on the last Tuesday of each month (except August and December) at 14 City Square. Meetings are open to all.
Volunteers are involved in a wide range of projects, from litter picks and tree planting to tending community gardens and planters. The group co-ordinates with other community groups, businesses and schools across the city to take forward Dundee's entry and help brighten up the city. Bonnie Dundee hold regular volunteer sessions throughout the year and are always happy to welcome new volunteers.
Projects the group are involved in this year are: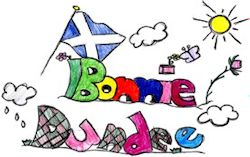 • Union Street planters
• Dundee Science Centre planters
• Westport planters
• Slessor Gardens 'Reflections of the Tay'
• Supporting Take Pride in Your City
• Supporting Clean Up Scotland
• Children's competitions
• Plant sales
Contact Details
Tel: 01382 433815