Duntrune Community Garden content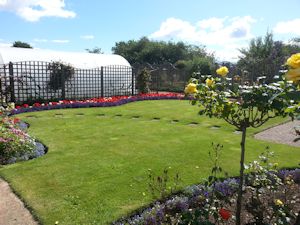 The design of Duntrune Community Garden is based around a domestic home situation, with the central pergola structure as the house. Areas such as the front, back & kitchen gardens are all represented, giving the visitor ideas for design, plant combination and content that can be used in their own gardens. Additional features of interest include the Therapeutic Garden, gravel bed with water feature, heather garden and herbaceous borders.
The garden is open to the public all the year round and entry is free.
Mid April to Mid October, Monday to Friday, 9 am to 3.30 pm
Mid October to Mid April, Monday to Friday, 9am to 3 pm
For further information contact:
Duntrune Community Garden
Dawson Park, West Ferry
Dundee, DD5 1JX
Tel: Michael - 07985 878515
Tel: Alan - 07985 877811