Gas Servicing content
Coronavirus (COVID-19)
As people are spending more time at home it has never been more important to have safe and secure gas heating systems. The annual servicing of gas heating is essential work and required by law to be carried out.
The council's housing service will be in touch with tenants prior to their gas services to ensure no one in the household is presenting Coronavirus (Covid-19) symptoms or is in self-isolation.
It is important that our engineers are allowed access to carry out the service in order to ensure we all live in a safe and protected environment.
Engineers will take all necessary precautions to protect tenants and their families by wearing Personal Protective Equipment (PPE) and adhering to physical distancing measures. Tenants will be asked to follow the physical distancing guidelines and to remain in another room during the gas system servicing (Wed 1 April)
---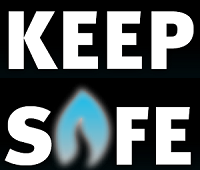 We have a statutory obligation to service all our gas appliances annually. If you have a gas appliance such as a gas boiler or fire supplied by the council, we will require access once a year to service it. You will receive a letter in advance of your due service. If you would like to make a specific appointment please call the Customer Service Team on 01382 434343 to make the arrangement.
We will organise this at your convenience. If you make an appointment with us and need to change it, just call us on 01382 434343 and we will change it for you.
It is extremely important that you get your service done. Not only does it reduce the risk of a breakdown and the inconvenience that this can cause you, it also gives you peace of mind that your appliance has had an annual safety check. Unserviced appliances can generate carbon monoxide fumes that are dangerous to the occupants. We reserve the right to obtain access to your home if we are unable to undertake a gas safety check of your appliance after several attempts to arrange this with you.
If you have any concerns about your gas appliance(s) at any time, please call the Customer Service team, Tel: 01382 434343, who will arrange for an inspection.
If you smell gas you should contact Transco on Tel: 0800 111 999.