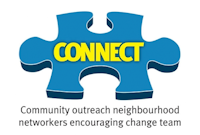 The CONNECT team are part of Council Advice Services (CAS) and give assistance to anyone requiring help with income maximisation, Benefit form filling, benefit problems and budgeting.
How to contact CONNECT
Referrals by email to welfare.reform@dundeecity.gov.uk
Or contact 01382 431188, where they can assist over the phone. At present our appointments in venues in the community are not currently available due to the Covid 19 restrictions.
Do you want to know more about the benefit changes, such as Universal Credit or Personal Independence Payment (PIP) and how this will affect you? We can give you advice, help and support.
Are you struggling to make ends meet?
In low paid work and unsure what in-work benefits you may be entitled to?
Do you need help or advice to understand your benefits?
Have you been affected by benefit changes?
The service also works in partnership with other services that provide adult learning, health and lifestyle support, energy advice, benefit appeals, money advice for debts, carers, housing, Credit Union, Dundee employment services and many other local initiatives and can arrange appointments with them for you.
For Service Providers, we normally offer a regular drop in service and currently visit Drop in Cafe's, Parent and toddler groups, mental health and wellbeing groups, Drug and alcohol services and many more. Again at present these have been put on hold due to the Covid 19 pandemic however please contact us if you would be interested in working in partnership with us in the future.
Contact Details
Email: welfare.reform@dundeecity.gov.uk
Phone: 01382 431188