Volunteers fulfil a variety of roles crucial to the overall success of the Centres and Projects facilities, events and activities.
Opportunities
Each Community Centre and Project has a Local Management Group (LMG) that works in partnership with Dundee City Council. LMG members play an important role in acting as a voice for the needs of the local community and ensuring that there is a good variety of quality activities on offer that respond these needs. Find out more about volunteering with a Local Management Group.
As well as LMG volunteering, there is a wide assortment of other volunteer opportunities in the Centres and Project venues. Current volunteer roles include Coffee Bar Assistants and various tutoring posts including Crafts , IT Training and Martial Arts.
If you have a skill to share or would like to help out at activities and events, get in touch with your local centre/project.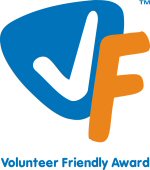 Supporting Learning and Development
Dundee City Council is committed to supporting volunteers. As well as adhering to the Dundee City Councils Volunteer Policy, Centres and Projects can offer volunteers learning and development options related to their role.
Centres and Projects are working towards achieving quality standard awards that help to identify what they do well, recognise what they would like to improve and develop an action plan to progress the changes. The Finmill Centre and The Hilltown Project have already achieved the "Volunteer Friendly Award".