Report Looks At Council Efforts to Improve City
20/09/23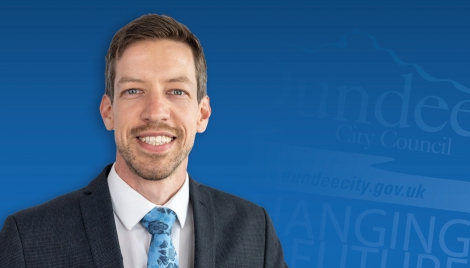 The City Council's efforts to make Dundee a better place for everyone are the subject of a new national report.
Councillors will hear details of a Best Value Thematic Review that has been carried out for the Accounts Commission.
The City Governance Committee will be told that Dundee is one of the first of Scotland's 32 council's to be assessed in a new way. This thematic work requires auditors to carry out an overview of the effectiveness of council leadership (officers and elected members) in developing new local strategic priorities following the elections in May 2022.
A report to the committee highlights that the Best Value Thematic Report 2023 is positive and demonstrates good progress since the previous Best Value Audit in 2020, with all the previously agreed actions being completed.
Auditors have found that "the Council and its partners know that they need to do more to tackle the high levels of child poverty across the city. Inequality is a clear focus of the City Plan. Local Fairness Initiatives exist to address persistent and enduring issues with inequality…".
The Audit Scotland report highlights that Dundee has improved its national position in performance ratings including:
The Percentage of children meeting developmental milestones. The council moved up from 24th to 16th in Scotland.
The Percentage of funded early years provision which is graded good or better. The council moved up from 22nd to 13th in Scotland.
Teacher sickness absence days. The council moved up from 20th to 7th in Scotland.
Meanwhile, there are three recommendations for improvement action set out by the auditors relating to: community asset transfers, participatory budgeting and the council's long-term financial strategy.
Dundee City Council leader Councillor John Alexander said: "Our council plan covering the period 2022-27 is providing a route map for our efforts to tackle challenges in the city and make improvements for everyone.
"I am pleased that this review has highlighted the progress we are making, while I am also grateful for the suggestions that have been made to take issues forward.
"We are determined to pursue our major goals which are reduce child poverty, tackle climate change, build resilient and empowered communities, deliver inclusive economic growth and design a modern council.
"Our vision is clear and we need to work hard to deliver for the people of Dundee."
The City Governance committee meets on Monday September 25.
Attainment Outcomes for Dundee Pupils
Attainment Outcomes for Dundee Pupils
Attainment outcomes for senior phase pupils in Dundee will be presented next week.   The Children...
30/11/23