Adoption Information Event
20/11/23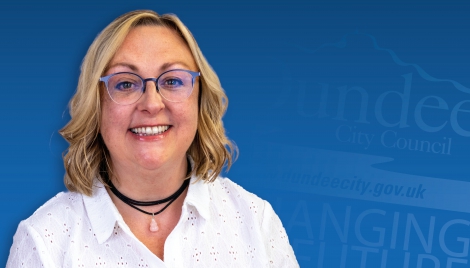 An event for prospective adoptive parents is being held during adoption week.
This event is an opportunity for members of the public to meet some of the team, speak to experienced and prospective adopters about their experiences and find out more about the adoption process.
The adoption information session will be held on Wednesday 22nd November at Ardler Complex, Dundee from 6.30pm – 8.30pm.
Depute Convener of the Children, Families, and Communities Convener Councillor Roisin Smith said: "I would urge anyone interested in adopting with the council to come to this informal event and learn more.
"In line with The Promise, our aim is always for children to remain with their birth families but sometimes this is not possible. As such, we are committed to recruiting loving, nurturing and stable adoptive families for children who cannot return home.
"We are looking for new adoptive parents' to help meet the needs of our young people by providing a caring and loving home.
"Adopting is incredibly rewarding and can be so beneficial to everyone involved, if you are interested in finding out more, please do come along to this event."
You can register your interest here for the event.
We invite you to join If you have any questions, please don't hesitate to contact our friendly team on 01382 436060 or email adoptionfostering@dundeecity.gov.uk.
Scottish Adoption Week takes place from Monday 20th November to Friday 24th November. Several events will take place across Scotland with this year's theme of Listening to and Supporting the Experience of Adoption in Scotland.
The week will highlight the requirements of those children who are being adopted in Scotland now and how they can best be supported.
Attainment Outcomes for Dundee Pupils
Attainment Outcomes for Dundee Pupils
Attainment outcomes for senior phase pupils in Dundee will be presented next week.   The Children...
30/11/23