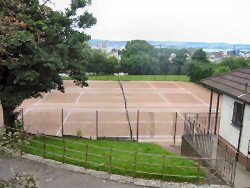 The Council manages the provision and maintenance of outdoor tennis courts within parks.
A number of these courts have recently been upgraded and the Council is working towards upgrading the remainder of the tennis courts in the city.
Download a PDF showing the locations of tennis courts across the city (543KB PDF).
View a photo gallery of our tennis courts.
If you are keen to join a local tennis club, you can view their contact details in our Directory of Local Organisations.
Leisure and Culture Dundee deliver tennis activities for children over term time and during school holiday periods. They also organise adult tennis classes. Read more ...