Floor 6, Dundee House, 50 North Lindsay Street, Dundee, DD1 1LS
The Planning division is responsible for the formulation and maintenance of the development plan for the city of Dundee. This plan provides the basis for all planning decisions, strategy and project development. Also, it provides the basis for community regeneration within the Dundee Partnership framework. The Planning Division also provides a complete Development Management and Building Standards service to the Council.
The work of the Planning Division is divided into three areas:
Frequently requested information includes:
---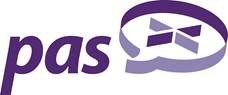 PAS is an independent charity which aims to help people understand and engage with the planning system. It provides a free, impartial and professional advice service to help individuals and community groups. To contact PAS please view http://www.pas.org.uk/ or telephone 0845 603 7602.